Scuba equipment is your life support system. It is extremely important to service your equipment annually as recommended by the manufacturers. Even if you have not used your equipment during the year, it should still be serviced. Seats will take a 'set' just sitting and not being used.
It is actually preferable to use your regulators rather than have them sitting around unused. At the very least, have a 'Bench Check' performed before you use the equipment.
High Sierra Divers is a full-service dive shop. We have factory-trained technicians who perform repairs on most brands, including warranty service.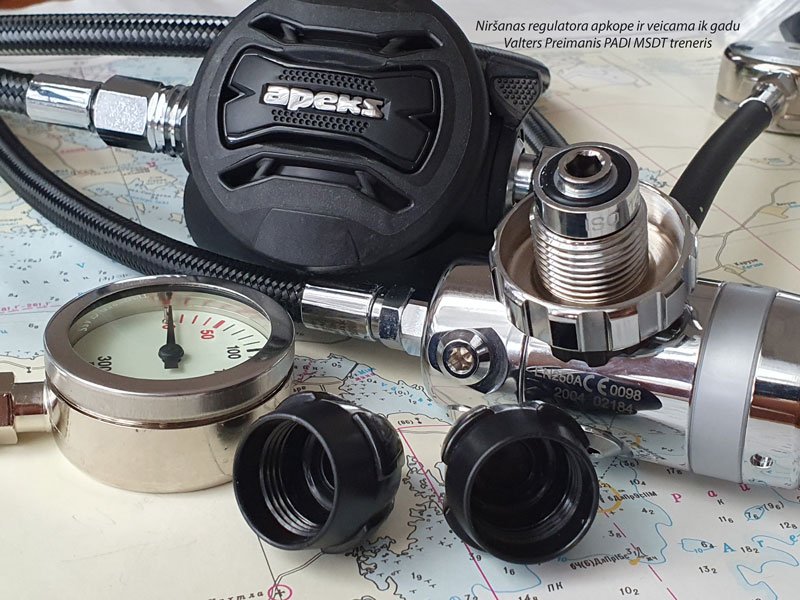 You may bring your equipment to the store, or send it to us via UPS or FedEx if it is too far or inconvenient for you to bring it to the store. You can ask about current turnaround time, etc., by e-mailing us, or calling us on the phone. We check our e-mail each morning, and will call or e-mail you to confirm your repair.
Warranty
An annual service is necessary to keep your manufacturer's warranty valid. For service to be performed under warranty, there are a few things that the manufacturers require you to provide:
Proof of Original Ownership with Purchase Date


Warranty Certificate number if applicable


Proof of Annual Service within the last 12 months